Central Intelligence Agency (CIA) Undergraduate Scholarship Program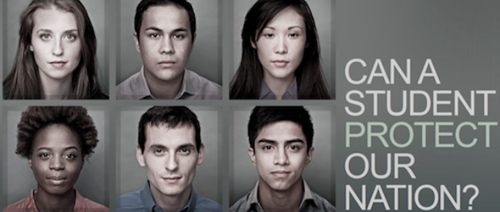 Eligibility Requirements: US citizenship required. All positions require relocation to the Washington, D.C. metro area. To view the full list of qualifications required, please click here. 
Scholarship Award: Tuition assistance, up to $18,000 per calendar year, two full-time internship opportunities during the summer break starting in 2020, and continued employment with the CIA upon university graduation. 
A partner of NSHSS, the Central Intelligence Agency (CIA) invites high school seniors and college underclassmen to apply to the CIA's Undergraduate Scholarship Program. If you have good grades (particularly in STEM), are a leader in and out of class, and meet the work and eligibility criteria, consider applying and bringing your unique perspective to the CIA! 
Program highlights include: 
Tuition assistance up to $18,000 per calendar year for tuition, mandatory fees and books
Daily allowance for meals and incidentals during summer tours
Reimbursement for transportation costs between school and Washington, DC
Annual salary
Health insurance
Life insurance
Federal retirement plans
Paid time off, as well as sick and holiday leave
Because the CIA invests in scholarship recipients, accepting an offer means continued employment with the Agency for a specified time frame.
Deadline to apply: July 31, 2019